TOP 10
Do you have that friend who sends you a screenshots of cool things you'll love? I wanted to do the same for you with my top 10 discoveries each month that you NEED to know about!
1.Models of different sizes
...ABOUT TIME! Having big ass curves (literally), being shown a pair of jeans on a size 8, giraffe like model never allows me to imagine how they will look on my figure. I'm looking forward to seeing this being implemented across the ASOS website to help those of us who fall somewhere in between model size and plus size shop more easily! I first saw this refreshing idea on Khloe Kardashian's website Good American, showing each style of jeans on 3 different sized models. GENIUS!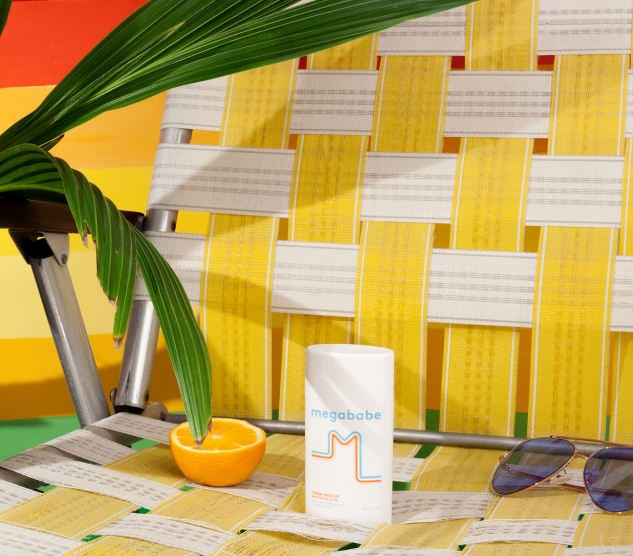 Have you heard of it? If you don't know what 'CHUB RUB' is, add this to your gratitude list and go eat all the pasta you can find. If you know all too well, check it out...I'm hoping to buy some for my next holiday to save me wearing nude cycling shorts under every dress & skirt. YES I do that. Image credit: Man Repeller.
3. Discover Stoicism
For daily inspiration on practising gratitude, eliminating fear, letting go of feelings of comparison, and appreciating all the simple joys you have in your life, give @stoicelite a follow on Instagram. Taster... ''You have power over your mind - not outside events. Realise this and you will find strength.'' Marcus Aurelius
4. HANGOVER CURE
An ex-Tesla engineer is currently creating an anti-hangover drink...how amazing would this be for those days where you just got a little too happy on the Long Island Ice Teas...
Just me?
Audible is my favourite way to consume books (while I drive, eat breakfast, walk on my treadmill on 'rest' days to get my steps in). If you haven't discovered audio books yet, for a mere £8.99 a month THEY WILL CHANGE YOUR LIFE. 'The Help' is my ultimate favourite so far as all the characters are narrated by different actresses so you feel like you're watching the movie. If you would like this as your first download for FREE, just drop me a comment below & I'll send it to you.
6. Take the headache out of wine
When it comes to wine, it's got to be a Chilean Merlot every time for me, although I wouldn't say no to a Malbec or Pinot Noir! With wine, I think it needs to be limited to 1 or 2 glasses otherwise the headache is so frustrating the next morning, AM I RIGHT? Well, if you're a bottle kinda gal, you are in luck! New brand 'ULLO' have just launched a wine filter to remove the sulphites: headache be gone! How LUCKY are we to live in the modern age with technology like this - this baby is £69.99 and top of my birthday wish list...
7. NAKED FACES - NATURAL IS IN
Christina Aguilera is as beautiful as I've ever seen her on this Paper magazine cover. Not a hair extension or fake lash in sight...SO REFRESHING to see. I am feeling so much more relaxed and comfortable in myself as I get towards 30; letting go of any pressure to look a certain way, relaxing into my own style and just generally not giving a f***. Meghan Markle (Rachel Zane fan for life) is hopefully shifting the trend away from 'insta glam' towards a more classic look which never goes out of style! Drop me a comment below if you are having a similar experience, I'd LOVE to know!
8. Guess who's mum this is ?
Elon Musk's mum is HOT! Who knew!? A nutritionist and Vogue cover girl at 68, Maye Musk everyone... ELEGANT & STUNNING.
This is called the 'Square breathing technique' and is particularly good if you suffer from anxiety. If you don't, it's a great tool to use to take a minute out of a busy day or stressful situation to CALM your mind and REFOCUS. I like using this at the end of an at-home yoga session to frame my day.
This British jewellery designer best known for his sculptural pieces created for Alexander McQueen, who on a side note, is my all time favourite and in my opinion the most inspirational designer of our generation. This mention is last on my list but far from the least! I was introduced to Leane's work by the girls at Lunn's Jewellers Belfast at the last My Sister's Closet event I worked at. Usually I am very minimal with my jewellery and I don't often see dress jewellery that I like as it tends to be too typically 'girly' for me. I love how edgy and powerful his pieces are; these rings and the earrings in the same collection are my favourite! Pieces are £160+ and for solid gold rings etc you are talking £1k upwards. One to keep in mind for those special events and occasions!